This page will feature articles on the history, past and present, of the Town of Hume. Watch for updates  please send us your comments to: humemuseum@gmail.com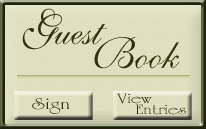 Last updated on: February 6, 2022
Museum Hours

Currently the museum is closed for reorganization and renovations.  

Darla Indralingam

Town of Hume Historian

For more information please call:

585 567 8399

or email: humemuseum@gmail.com

Physical address:

10842 Claybed Road

Hume, New York 14745

Mailing address: 

PO Box 302

Fillmore, NY 14735

The Town of Hume is proud to have the FIRST town owned museum in Allegany County and the first in the Southern Tier!  

In April 2000, the history department moved into the "lodge hall" in the hamlet of Hume at the corner of Claybed and School Streets. For more than fifty years the Rebekah Lodge #491 held meetings here, along with the Odd Fellows Lodge and the Hume Community Club.

The community club and the Odd Fellows folded their organizations in the late seventies to early eighties, leaving the financial burden to the Rebekah's. With the declining funds and membership the Rebekah's were very receptive to the idea of sharing the building with the town's history department.  In September of 2002 the Rebekah's folded their lodge after more than 90 years.


Mission Statement 

To gather, preserve, disseminate, and promote local history. Enrich the community with its history. Protect donated and loaned materials. Cherish and respect interest in local history, encourage all generations to value and share in their heritage.