Welcome to the Town of Hume, Allegany County, New York.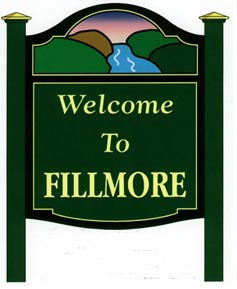 The Town of Hume is a rural area with a population of 2071 (2010 Census) located in the northern tier of Allegany County in western New York State. Inquiries related to tourism, facilities, services, etc. can be made at the address or numbers at the bottom of this page. Please take time to check out our other pages by using the links to the left. 

The Town of Hume has established these pages as a link between the Town government and the citizens of the Town to provide a means of public notice, access to information, and general communication for the good of all. Please feel free to e-mail us with suggestions on improving this service to you and others. To e-mail us, just click the button at the bottom of the page and send us your message. 

Contact us:                                       

Telephone : 585-567-2666

Fax            : 585-567-4663

E-mail : humetown@rochester.rr.com

Town of Hume

20 North Genesee St.

PO Box 302

Fillmore, New York  14735-0302

This page was last updated on: February 18, 2014


Special Information

& Announcements:

Press the star for the report.

Newly Constructed Page: 

RFP & Bid Announcements